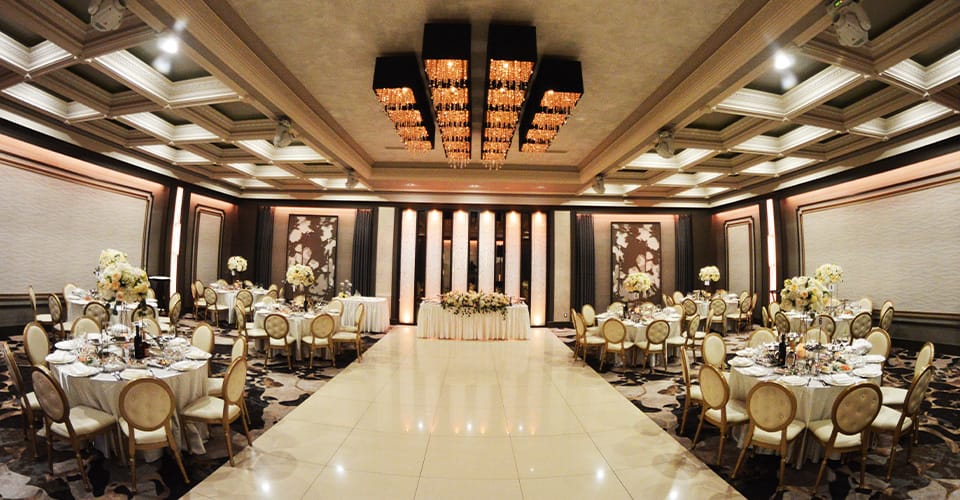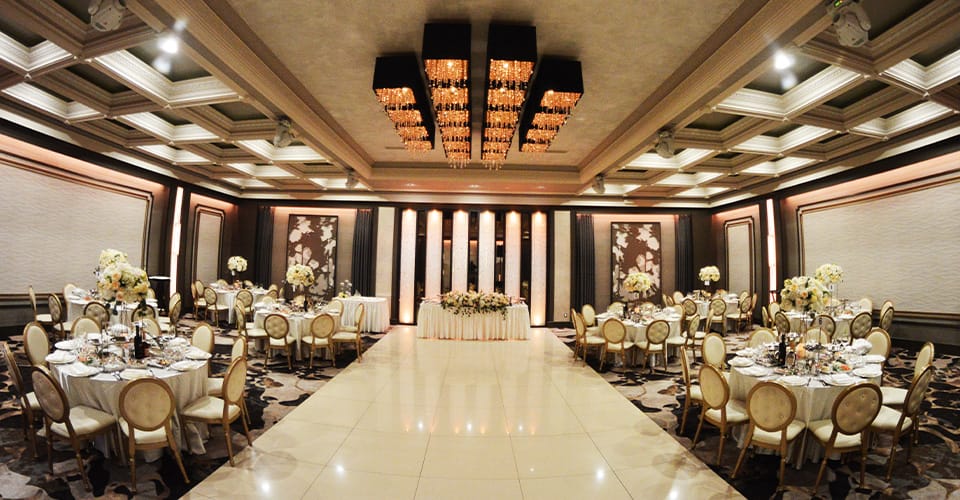 Renaissance – Crystal Ballroom
With an elegant European-inspired design, the Crystal Ballroom at Renaissance can accommodate 140 of your closest guests providing an intimate atmosphere for your special occasion. Not to be outdone by the Grand Ballroom, this venue still delivers a luxurious experience with rich architecture. This venue is perfect for smaller weddings, quinceañeras, anniversaries, engagement parties, and much more.
818-241-5432
1236 S Central Ave. Glendale, CA 91204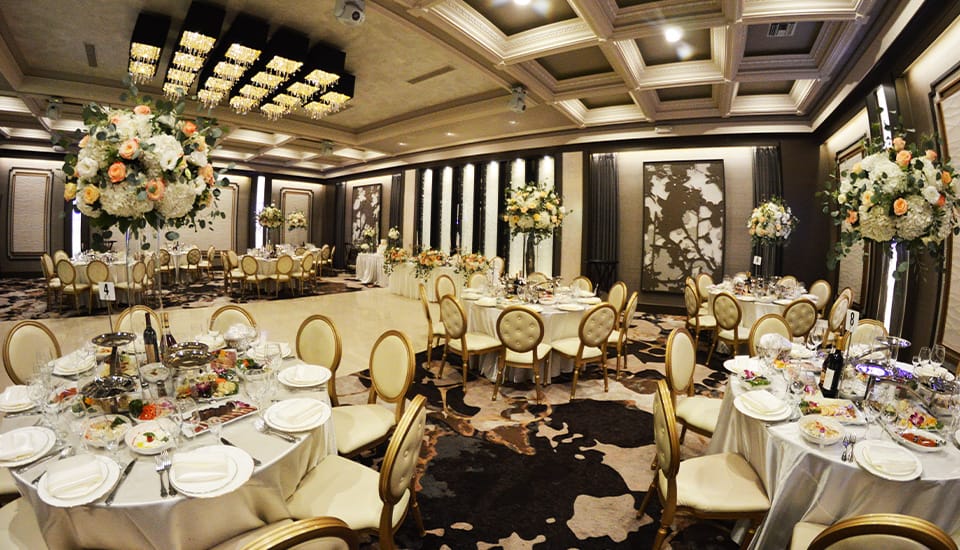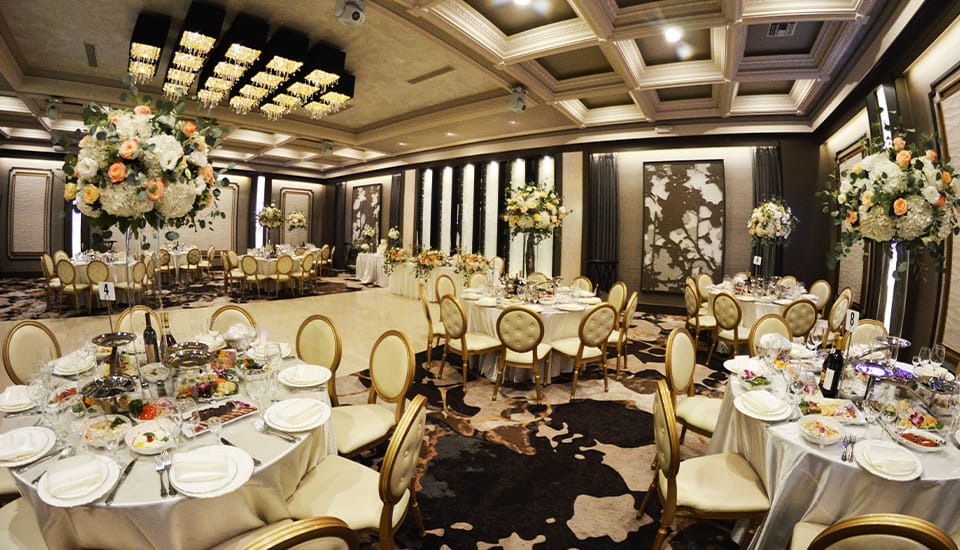 Amenities
In order to help you bring your vision to life, we've added a number of luxurious amenities for our guests to celebrate with including:
800 square-foot dance floor
Hazer machine (for fog)
State-of-the-art LED lighting system
Stage for entertainment
Stunning chandelier
Check Availability
818-241-5432
Events We Host
All four of our award-winning ballrooms provide a luxurious atmosphere for your special event. Over the years our staff has helped thousands of guests create unforgettable memories for a variety of different events including weddings, social, and corporate events.

Social Event
There are so many beautiful reasons in life to celebrate with your closest friends and family. Our four ballrooms are perfect for:
Weddings

Birthday Parties
Quinceañeras
Baby Showers
Anniversaries
Bridal Showers
Engagement Parties
Baptisms & Christenings

Corporate Event
Looking to impress potential investors or media? Our venues can give you the sophisticated feel you want for events such as:
Fundraising Galas
Awards Ceremonies
Charity Events
Company Luncheon
Product Launches
Holiday Parties
Team Building Events
Filming

Begin Your Journey
Let us help you plan the event of a lifetime at one of our award-winning ballrooms.
818-241-5432
Check Availability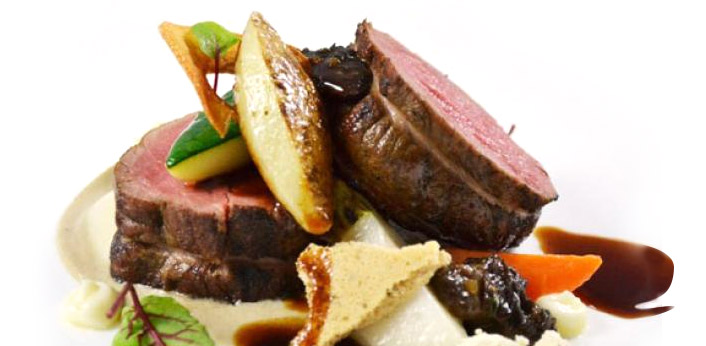 Dining Options
Part of what makes each event so unique is the ability to offer a specific style of dining for your guests. All of our ballrooms offer world-class catering with ingredients that are hand selected by our chefs. We offer the following dining options for your guests.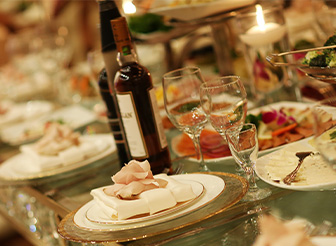 Family Style
Just like your dinners at home, our family-style dinner option serves large portions of our menu which allows guests to choose their favorites and what they'd like.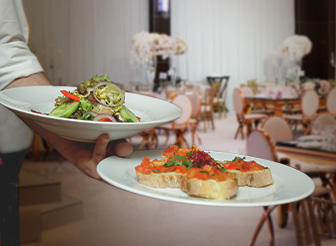 Table Service
Give your event the feeling of sophistication with this white-glove service. Each individual guest is served their own meal from the menu we have designed.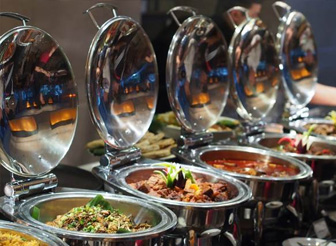 Buffet Style
Your guests can enjoy the ability to eat when they'd like with our buffet option. Design the perfect menu for your event and let guests choose as much or as little as they desire.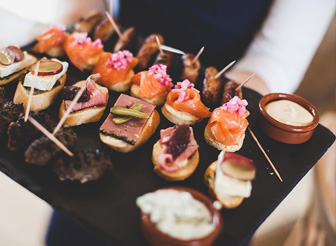 Hors D'oeuvres
Get your event started with the perfect selection of hors d'oeuvres for guests to snack on. These are perfect to serve in our foyers while guests mingle before your event.
Check Price & Availability
Begin your journey by filling out the form below to check any of our venue prices & availability.
818-241-5432